... A word about our Veterans of the Armed Forces and the U.S. Merchant Marine.
The U.S. Government through the Dept. of Veterans Affairs. provides free of charge, fine memorial markers for our Veterans (Spouses and dependents are eligible for a free marker under certain circumstances). For more information contact the U.S. Dept. of Veterans affairs at: 1-800-827-1000.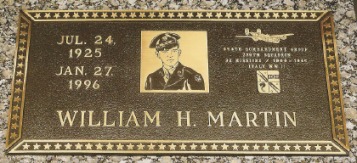 Many families wish to honor their loved one with special personal designs, words or perhaps desire a marker style the VA doesn't offer.
Well, to our Vets, we want to say Thank You. Therefore, we offer a special 10% discount on any memorial for a Veteran (spouse included). This discount includes members of the U.S. Merchant Marines (spouse included) having served:
12/7/41 - 12/31/46
6/25/50 - 7/27/53
8/5/64 - 5/7/75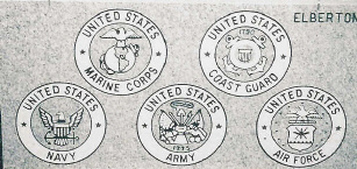 Military emblems are available for all branches. There are many emblem choices or you can provide an emblem from letterhead, badge or medal. These are engraved onto your new granite marker at no additional charge.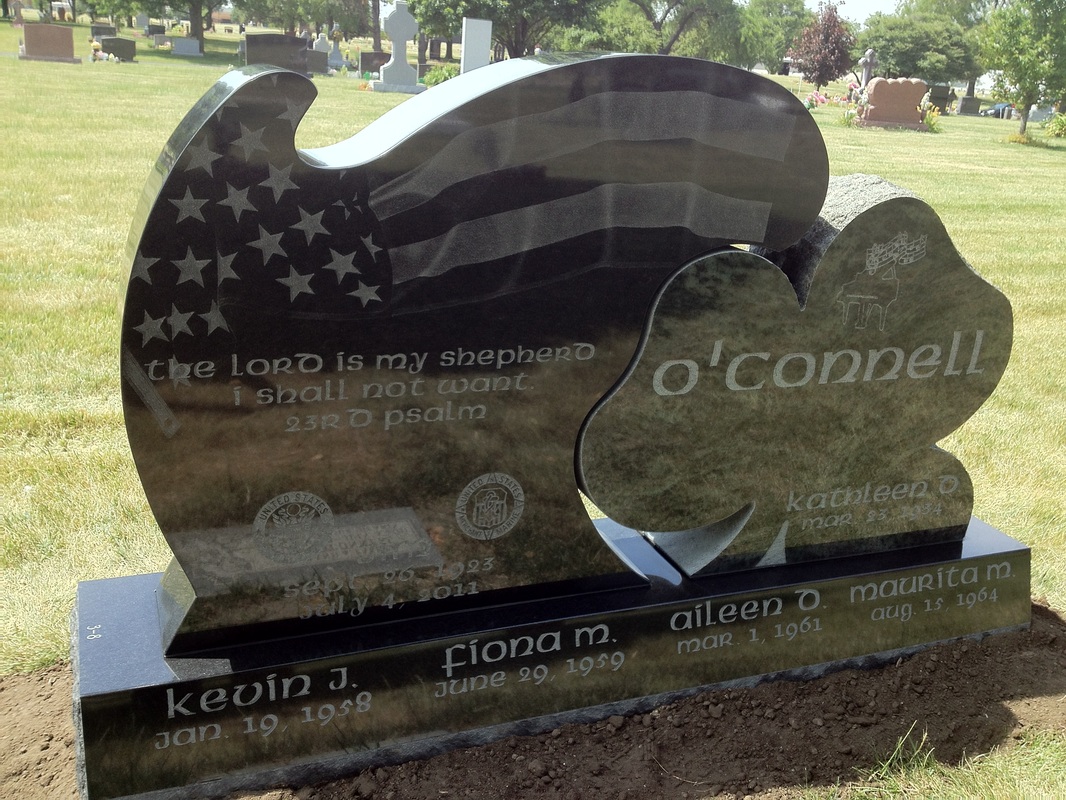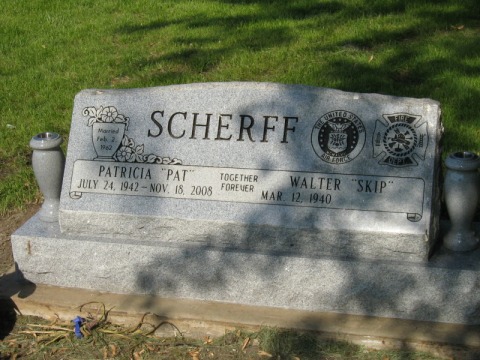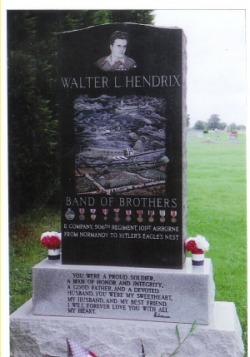 You can personalize your loved ones memorial in many different ways. Here a photo is etched along with full color etchings of the many awards achieved.
---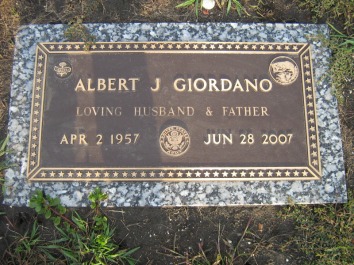 Bronze emblems can be included representing hobbies, career or whatever you wish.
---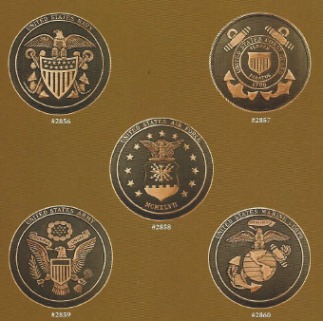 Bronze Military emblems are available to add to your existing monument or add on to your new one. Also available on rods to place beside gravesite.
---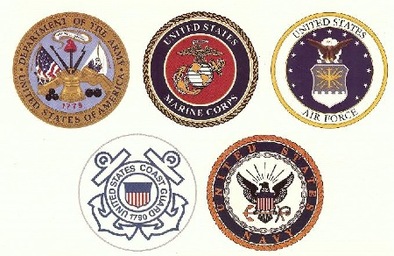 Color emblems are also available. These emblems can be mounted on memorial stones, vases, crypts, cemetery veteran flag posts and other memorial sites.
---
Veterans Flag Holder


The Veteran Flag Holder is made of durable, die cast aluminum and is protected with a smooth bronze weather proof finish - made by Metalcraft,Inc. The star can be personalized with one of the five major branches of the United States Military. (see emblems above)
Blue Service Stars are also available for your personal gardens and display for persons actively serving our country.
Includes:
Flag, Service Star, Ground Spike, and choice of colored Military Emblem. Total height 49"
$50
each
---